Sonic Advance - Android Mods Collection
A downloadable mod for Android

Sonic Advance, originally released on the Game Boy Advance in 2001 (2002 outside of Japan), has an Android port released in 2011, only in Japan via a subscription service called "PuyoSega". Then, a demo named "Sonic Advance Lite" has been released on Google Play Store in 2013.
This port is quite easy to modify, so a bunch of mods has been made. Here's the collection where you can check out multiple mods of this game.
---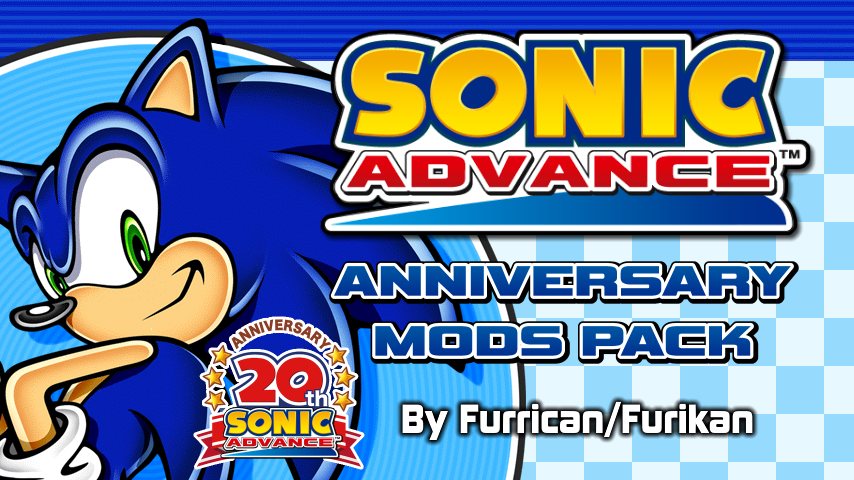 The Anniversary Mods Pack is a collection of mods of the Sonic Advance's Android port to celebrate the 20th Anniversary of the original Game Boy Advance release.
This mods pack is also available on the Sonic Fan Games HQ website to potentially be part of the SAGE 2021 event.
Here are the features that the mods have :


For more information, check out the Anniversary Mods Pack's devlog.
---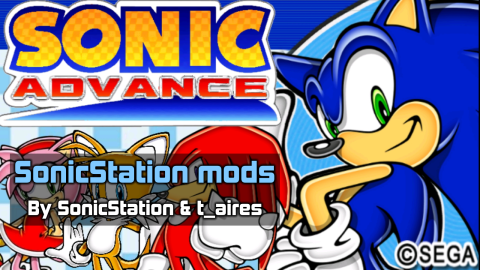 Ever wanted to know how it would be like to have other Sonic titles remastered like Sonic 1, Sonic 2 and Sonic CD for mobile devices? Well, today might be your lucky day thanks to SonicStation and t_aires ;)

The SonicStation mod aims to revamp the original Sonic Advance in the style of the Christian Whitehead Remakes, while giving it its own identity, with different sprites, added features and more! The main goal of this mod of Sonic Advance (2011 Android Port) is to make the game feel fresh and better on Android devices!
Here is a list of features and improvements made to the original version:
New screens, visuals , improved sprites and textures to make the game feel fresh;
The return of the original soundtrack, now remastered and with some new additions;
Full English translation, along with some changes to fix some otherwise broken English;
Minor voice acting added to all characters and Dr. Eggman;
Modified cutscenes and new cameos added to the game;
New loading screen, featuring the return of "Sonic Says" from Sonic & Sega All-Stars Racing, but now promoting fan projects and more;
Port and revamp of the game's manual to make it more useful;
---




---